Opening Minds... Opening Doors... Opening Worlds.
Creative Communications Learning Advisory Council (CCLAC) and
Generations Communication Centers™ (GCC)


Who We Are ⇲
Our History
Digital literacy is becoming an essential part of every day life. A lack of computer literacy among adults, particularly in Latino and economically deprived communities, is creating a larger Digital Divide each year.
United States
CCLAC, Inc. is a 501c non-profit organization, originally formed in 1991. CCLAC has developed learning centers and computer refurbishing stations across the border in Mexico. These learning centers emphasize modern literacy and teach employable skills.
In the US, CCLAC partners with major social organization to provide free computer café's where youth volunteers engage with adults, ESL adults and seniors to help them improve their digital skills.
We offer a turnkey solution, and a program that existing organizations can adopt as their own and customize for their clientele. We also provide volunteers, mentors, and administrative support and marketing for up to six months.
We collaborate with our partners to secure grant funding, when possible.
CCLAC is also actively involved in conducting demographic studies of digital literacy, broken down by age groups, economic background, and other factors. These results will be shared with educational and social organizations, as well as with the press and media, when the studies are complete.
Tucson – Social Communication Center © SCC
Tucson, Arizona USA Region
Established June 2012 / Team leader: Mike Rohrbach
A collaborative project between CCLAC and other local organizations to create learning environments that foster social interaction between youths and adults.
Youth with computer and technology skills are paired with adults who want to become more comfortable with the use of the Internet. This informal interaction takes place at public access locations under the guidance of a mentor.
Mexico
CCLAC was established with funding from the Library of Congress in 1991. The purpose of the advisory council is to create and implement effective literacy programs across Arizona and the Baja region.
CCLAC Biblioteca Digitales – Mexico
In many communities in Mexico, students have very limited time to access computers. In many schools the Internet is not connected because of the cost. We formed units called Biblioteca Digitales to provide communities with computer access and supervised learning from
Unlike the past where computers were considered a technical tool, more and more it has also become a teaching tool. Although American culture embraces the use of computers in a learning environment, our neighbors in Mexico may have slow access, no access, or not even know how to access information. For this reason CCLAC reuses donated computer parts by turning them into learning systems for economically deprived communities and we implement programs to teach people the necessary skills to use them as tools in the modern world.
How It Works
CCLAC is affiliated with an international commercial Electronics Recycler from which CCLAC sources equipment, technical training and international export capabilities. We have a testing, manufacturing and recycling facility just over the border in Mexico and a staging warehouse in Douglas, AZ from which we source equipment or parts at below cost. We stage community collection events to which large quantities of eWaste is contributed.
Youth begin by learning computer skills at nearby Bibliotecas placed in community centers, upper level schools, and colleges. At the technical level, young people learn about computers, how to refurbish and maintain them. In cases where the Biblioteca is near a technical institute, these are experiential skills that students are seeking for their Servicio Social or Apredizaje.
CCLAC Recycling Initiative
CCLAC provides the opportunity for people to donate old and unused computer equipment that can be used in an educational setting. This provides the first phase of recycling old equipment. CCLAC is also working on the second recycling phase of this equipment which is to cleanly dispose of completely obsolete equipment in a copper smelting bath. A combined educational and recycling initiative can become a solution with a future.
In the US most computers finish their life in a landfill, with the exception of two states that regulate the dumping of electronic equipment. Very little of this type of trash is disposed of in a clean manner. If the US is lacking proper recycling procedures, then think of the fact that Mexico has yet to consider this to be a looming problem. As we are developing computer literacy programs in Mexico, it is important to consider where the used equipment can be recycled.
Yet Mexico happens to be one country in Central America that has an already established solution and an opportunity to set up a world class operation in Sonora. Nacozari, in Sonora, is the only smelter in Mexico qualified to do this type of recycling and is already certified to be able to do the appropriate SEMARNAT required scrubbing of the residue that comes from electronic materials. It can also deal with and cleanly recycle heavily lead filled monitors. Doing so would alleviate some serious contamination problems in the future and could help Mexico with its relationship to the US. CCLAC is pursuing a relationship with this smelter in order to provide a complete cycle for e-waste.
What We Do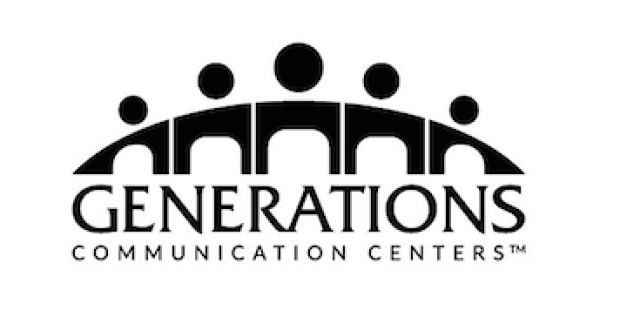 Generations Communication Centers™
 operate under the Creative Communications Learning Advisory Council (CCLAC), an educational nonprofit that brings together youth, working adults, and seniors in meaningful interactions that benefit all.
Intergenerational partnerships foster social interaction, information exchange, and work skill development, allowing participants to expand horizons and prepare for new frontier kinds of careers or hobbies. Youth enhance their communication, problem-solving, leadership skills, and potential for future employment. Working adults and seniors benefit by receiving one-on-one, personalized, leading-edge information exchange, technical assistance and community engagement.
GCC works with companies, senior and recreation centers, libraries, schools, and universities to build intergenerational care and competence through directed activities that help youth develop communication and leadership skills:
Providing meaningful internship and work experience:
GCC trains and staffs young people in real-world settings to provide meaningful, supported, goal-based exchange in the training of digital literacy.
Crossing borders and generations:
GCC consciously works across national, cultural, and age boundaries to foster intercultural competence.
Fostering auto-didactic learning:
GCC's research-based methodologies promote collaborative searching, problem-solving, self-reflection, and empowerment that help both youth and adults to develop new skills toward cutting-edge careers and meaningful social and professional engagement.
Contributing to research on better practices in intergenerational exchange:
Through its innovative, proprietary Incubator.org communications portal and research tool, GCC captures significant qualitative data on the success of goal-based intergenerational encounters to reveal new insights on the "unknown unknowns" of youth-adult interactions in the midst of our world's changing communications landscape.
Our Programs
Digital Literacy through "Inverse Mentorship" and Reciprocal Learning ℠
COBACH (Colegio de Bachilleres) is a public secondary education institution in Mexico. CCLAC has partnered with COBACH to form CIFR - (CENTROS INTER GENERACIONALES DE FORMACIÓN RECÍPROCA) and the Language Exchange Group on Incubator.org

(Partnership with Metropolitan Education Commission of Tucson to be announced soon)